Sponsoring Geohipster, but which ad to use?
28 Jan 2019
Hi everyone,
we need your help for a good cause. I am delighted to report that for the next six months (at least) we will be sponsoring GeoHipster!
If you don't yet know GeoHipster, get your browser over there ASAP and check it out. GeoHipster is a very fun website that goes behind the scenes of the geo industry to interview some of the personalities shaping industry trends. As they say on their about page, it aims to be "informative and entertaining", by providing a forum for insiders to reflect on (and occasionally vent about) the dynamics of the fast-changing space we work in. The long-form interviews go deep, but there is also the occasional detailed look at building a cheese board map, for example.
This is our first experiment with online display advertising, and we thought we'd stay in the spirit of the GeoHipster community by having some fun with our ad. Below are a few quick ads we mocked-up, which one do you like best?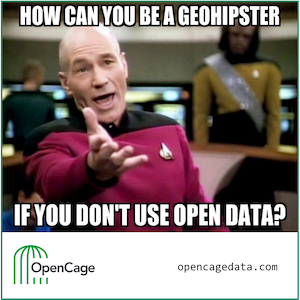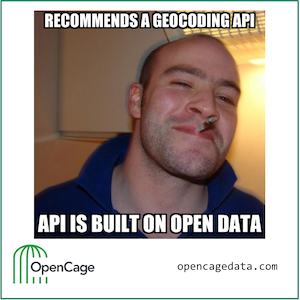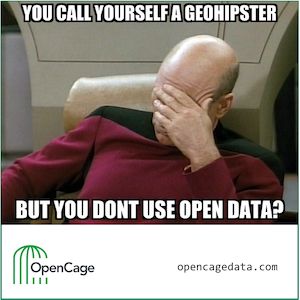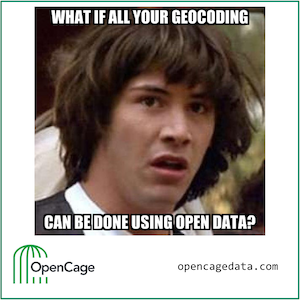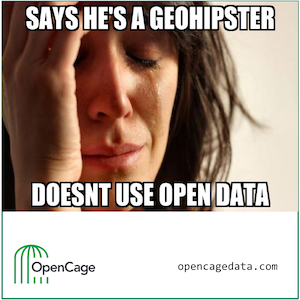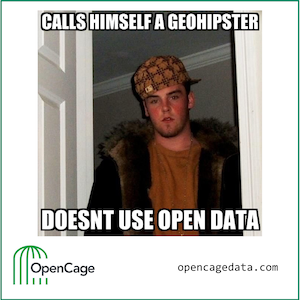 Ping us your pick on twitter or via our feedback form.
Ta.
It was my pleasuse to be interviewed on GeoHipster by the OG Atanas all the way back in 2014 (before it was cool, obviously), and also to interview others (Mark, Raf, Jennie, Muthu, etc) doing cool geo stuff. As such, I'm delighted OpenCage is in the position to sponsor GeoHipster.