Now with UN/LOCODEs
23 Mar 2023
Hi everyone,
Today we went live with two new features related to the UN/LOCODE location coding scheme.
UN/LOCODE is a dataset of location codes managed by the United Nations to reference locations critical to logistics. The purpose is to provide a unique and simple location identifier that can be used by all participants in the supply chain as they refer to locations.
As an example, the code for Bremerhaven, a major port in northern Germany pictured below, is DEBRV.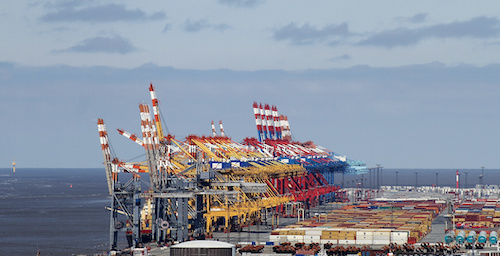 We now support two features related to UN/LOCODE
First up, users of our geocoding API can search for UN/LOCODE codes by sending us a geocoding API request with the query value (the q parameter) set to something like q=LOCODE:DEBRV. You can have a try right now on our geocoding API demo page.

Secondly, we now return UN/LOCODE information as an annotation for any geocoding result that is near a UN/LOCODE location. This new annotation, like some of the others, is only available to paying customers that request it to be turned on. Nevertheless, we know you will want to see how it works so we have turned it on for everyone for all locations in the country of Luxembourg.
All of this is of course also explained in a new UN/LOCODE section of our geocoding API documentation.
We hope these prove to be a useful new features for our customers from the logistics industry. Many thanks to the customer who pushed us to implement this.
Happy geocoding from the OpenCage team here in UN/LOCODE: DEHAJ,