Additional European payment methods for one-time purchases
30 Oct 2020
Hi everyone,
in the spirit of working in public, yesterday we rolled out a small tweak for our European customers. They can now pay for one-time purchases not just with credit or debit cards, but with various country specific bank redirect payment methods common in different countries. Specificalyl, they can now use Bancontact, EPS, giropay, iDEAL, or P24 (for PLN purchases).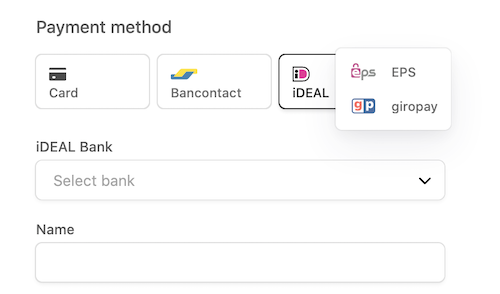 These payment methods, in which money is directly taken from a bank account, make sense for one-time payments, and hopefulyl make life even easier for customers. We hope to support more methods for subscription customers and other parts of the world in the future.
Many thanks to the good folks at Stripe, our payment processor for making accepting these payment methods not just possible but simple.
Have a good weekend,