Month of Geomob
2 Sep 2023
Hi everyone,
summer is drawing to a close, and there is a disttinct "back to school" feeling in the air. We've had a great break, the batteries are recharged, and there are lots of interesting projects on the todo list.
While time off with friends and nature is always needed - and stimulating - it's great to be getting back into the grove. This month a focus point will be on Geomob, the geo event series we sponsor and organize. One of the major successes of since coming out of the pandemic is that, thanks to the hard work of volunteers across Europe, Geomob has grown to include several new locations.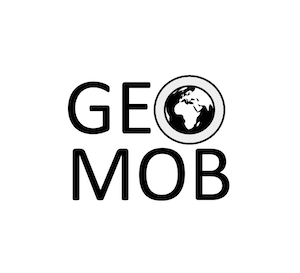 Over the years we've had so many great talks with topic ranging from the cutting-edge of the industry to the light-hearted. Most of all we've met great people and had a lot of fun.
In this spirit I am delighted to say we have four events coming up. While some of the locations are new, the goal remains the4 same as always: providing a relaxed forum for anyone doing anything interesting in geospatial to present their project and learnings, and to encourage networking among the attendees.
Please join us if you can.
Thank you to all involved in the organizing, to the speakers, and to the sponsors.
And if you can't make the events … we also have the weekly Geomob podcast, where we interview past Geomob speakers. Every fifth episode or so my co-host, Steven Feldman, discuss our own projects and opinions on trends in geospatial. I'm proud to say we are rapidly coming up on Episode 200! It has been a lot of fun and opened Geomob to an entirely new audience. If you can't make it to an event (or ebven if you can) give the podcast a listen.
The best way to stay up to speed on what's happening with Geomob is to subscribe to the monthly newsletter. The next edition will go out in the next few days.
I hope to meet you at a Geomob soon,